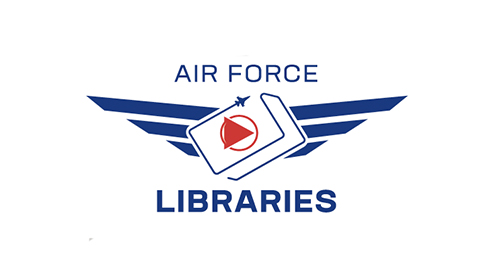 CURRENT HOURS OF OPERATION
Monday: 10am to 4pm
Tuesday-Friday:
10am to 7pm
Saturday: 10am to 4pm
HOURS OF OPERATION STARTING 5 SEP 23
Tuesday: 9am to 6pm
Wednesday: 10am to 7pm
Thursday: 10am to 6pm
Friday: 9am to 6pm
Saturday: 10am to 4pm
Closed Sunday, Monday & federal holidays
ADDRESS
744 Douhet Drive
Barksdale AFB, LA 71110
EMAIL
2FSS.FSDL.Library@us.af.mil
The Barksdale Library is a bright light in the Shreveport Bossier community. It serves as an information super source, taking care of students, military members and families by providing  resources for education, career development, self-help or recreational reading.  The Library not only has an excellent assortment of materials, but also partners with other libraries in a consortium, ensuring that even hard-to-find items can be available. They host a number of programs and events for all ages that are based around reading and mental stimulation.
Library Mission
We enable the Barksdale AFB mission with mission-essential information and tools. We support the educational goals of Airmen and their families through printed and online resources. We enrich the quality of life for all eligible patrons through programs, materials and services.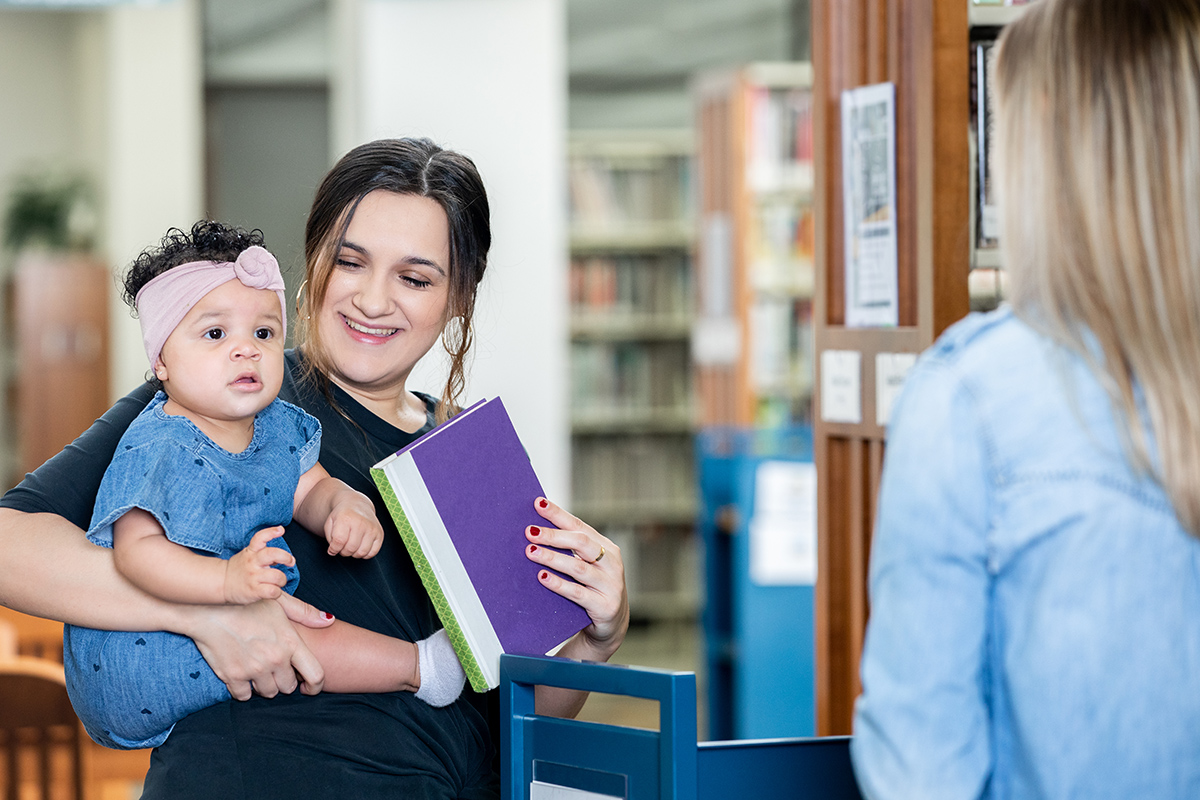 GET MY LIBRARY CARD
Becoming a library member is simple, it's free and it opens up a world of literature and information to you.   Just stop by and get your card during normal business hours.
Check out Policy
All borrowed items are due on the due date or must be renewed within three weeks from the check-out date.
Renewals
May be done by phone or online. Use library card and PIN numbers to access account on library website Items may be renewed twice with the exception of items on hold (no renewals).
FREE Services
Prints, Copies, Scans, Fax, 3D Printing, Glow forge Laser prints
See more ↵
Limits:
20 prints, copies or fax pages daily
100 pages per scan
5 hours of 3D printing per patron per month. 3D printing by appointment only.
Half of a 12"x20" or one 6"x12" material sheet provided by library per 4 month period.
Patrons may purchase and supply their own Glow forge proof grade materials for printing. All laser prints are by appointment only.
RESOURCES
Study Resources
The library maintains an expansive up-to-date set of CLEP, DANTE study books. Just sign up for a library card and ask a staff member to point you to the Education section.
Children's Educational Resources
Prepare students for success with an abundance of materials on our shelves and with digital resources that are accessible with your Library Card.
See more ↵
Online Resources

Available with library membership

Hobbies & Crafts Reference Center

Ancestry

Home Improvement Reference Center

Artistworks

Kanopy

BookFlix

LearningExpress Library OSD Test Prep

Britannica Academic

Mango Languages

Britannica Annals of American History

Morningstar Investment Research Center

Britannica ImageQuest

National Geographic Virtual Library

Britannica Library

Novelist Plus

Chilton Library

Novelist Plus K-8

Consumer Reports

O'Reilly

EBSCO

eBooks Public Library Collection

OverDrive

EBSCO eBooks Cricket Media

Collection

OverDrive Comics

Explora Educator's Edition

OverDrive Magazines

Explora Primary Schools

PressReader

Fold3 Library Edition

ScienceFlix

FreedomFlix

Small Engine Repair Reference Center

Freegal Music

Teachables

Gale Academic OneFile

Teacher Reference Center

Gale Business: Entrepreneurship

The Great Courses Library Collection

Gale Business: Plan Builder

TrueFlix

Gale eBooks

Tutor.com

Gale General OneFile

Universal Class

Gale Health and Wellness

Wall Street Journal NEW

Gale In Context:

Biography

Weiss Financial Ratings

Gale In Context: Elementary

World Book Online

Gale In Context: Middle School

World Book Online Activity Corner

Gale In Context: Science

World Book Online Advanced

Gale Legal Forms

World Book Online Discover

Gale Miss Humblebees Academy (3-6)

World Book Online Dramatic Learning

Gale National Geographic Kids

World Book Online Early Learning

Gale OneFile: Health and Medicine

World Book Online eBooks

Gale OneFile: Military and Intelligence

World Book Online Kids

Gale Online Resources

World Book Online Student

GreenFILE

World Book Online Timelines
Catalog and your Library Account
Instructions:  Log on.  Select "Search" from the top menu.  Select "Barksdale" from the drop-down.  Select "Limit by Library" menu to view only the Barksdale catalog.
Online Resources
Instructions: Enter your DoD ID# and birth date. Browse the available resources and databases.  If your DoD # is not accepted, select "yes" to answer the local national inquiry.