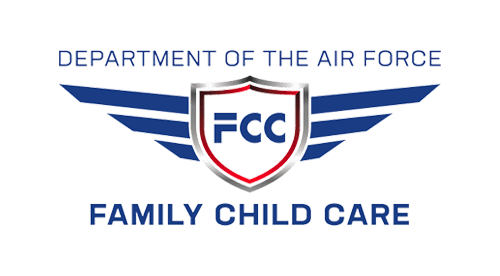 HOURS OF OPERATION
Monday – Friday 9am to 4pm
EMAIL
2fss.barksdale.childcare@us.af.mil
Your Family, Your Choice
Families in need of quality child care at Barksdale Air Force Base can rest assured that our Family Child Care services are both nationally accredited, and highly regulated.
An ideal option for parents of children who prefer a smaller, more personalized child care setting; our FCC providers are recruited to provide the best possible service options available in the Bossier City/Shreveport area. Please see below to learn more.
Choose Home-Based Child Care
Families who prefer quality child care in a home setting can rest assured that our Family Child Care services are both nationally accredited, and highly regulated.
FCC care is available for children ages two weeks to 12 years of age. Family Child Care solutions are available to fit virtually every schedule, deployment, or special need.
FCC Benefits for Military Connected Parents:
A smaller setting and personalized childcare plans
The convenience of different aged children together in the same care setting — ideal for siblings
Flexibility that aligns with mission demands and work schedules
Hourly, part-day, full-day, shift, and weekend care may be available
Care for children with special needs including conditions such as allergies, asthma, or physical challenges
Barksdale AFB FCC providers are carefully recruited to provide the best possible childcare solutions available in the Bossier City/Shreveport area. Click here for information on becoming an FCC provider.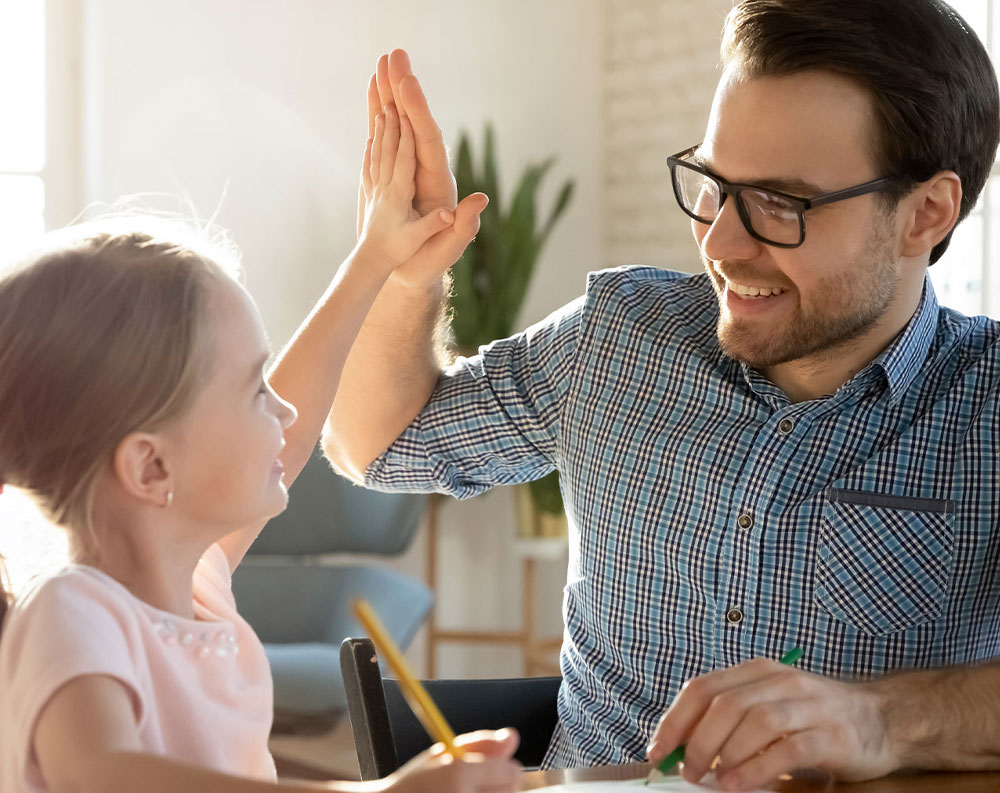 Barksdale FCC Services include
Services available on a space available basis.
Full Day/Weekly Child Care
Provides full day weekly child care
Hourly Care
May be offered to support short-term needs based on provider availability
Expanded Child Care
Barksdale AFB Expanded Child Care (ECC) Program assists families in obtaining high-quality child care from certified providers at or near the installation
Subsidized Child Care
The Air Force offers a subsidy program for qualifying families to assist in reducing child care costs.
Child Care for PCS
The Air force pays for 20 hours of care per child, for those ranked SSgt and below when arriving or departing as part of a PCS move. Hours must be used within 30-days of PCS. Care must take place in an authorized FCC home. This service is provided by the Military & Family Readiness Center.
Extended Duty Care (EDC)
EDC is short-term temporary care designed for military-connected parents who are required to work mission-related duty beyond the standard work week. EDC augments standard full-time care arrangements at the Child Development Center, School Age Care Program, and FCC home-based care. EDC is available to active duty, guard, reserve, and DoD civilians. Contact the FCC program coordinator for information. https://www.dafchildandyouth.com/expanded-child-care
Returning Home Care (RHC)
Active Duty military returning home from a 30-day or longer deployment are entitled to 16 hours of free child care for each child aged two weeks to 12 years old (waived at age 14 for nighttime care only). Submit the application and copy of orders to the FCC program coordinator for approval.
Home Community Care (HCC)
Single Guard and reserve parents or those who have working spouses may qualify for HCC. This program is provided on a space-available basis during Unit Training Assembly weekends, Split Unit Training Assembly, or two-week annual duty.
Supplemental Child Care (SCO)
Available to first-response members who regularly work twelve hour or more shifts, Split Unit Training Assembly, or two-week annual duty. This is not a substitute for regular child care, and may not be the sole child care arrangement. Regular child care arrangements must be used first, before Supplemental Child Care benefits apply.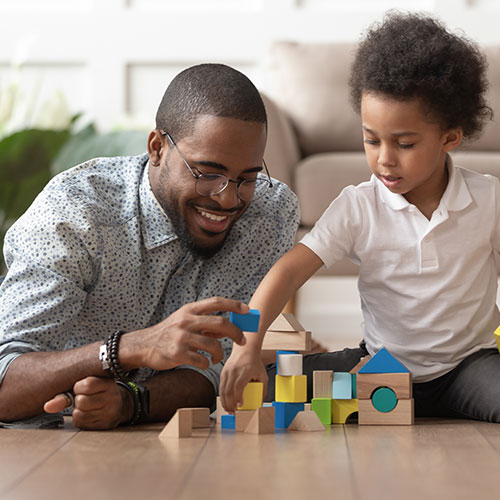 What is Licensed Family Child Care?
Licensed, certified, home-based, care for military-connected children ages two weeks to 12 years of age for more than 10 hours per week on a regular basis. FCC providers are carefully screened child care professionals selected to provide quality, affordable, home-based care for military-connected children. There may be no more than six children under the age of eight, in a licensed FCC home, including the providers own children. FCC providers may only care for two children under two years of age at any given time. FCC affiliated homes and care providers may be located off the installation.
What Parents Need to Know
FCC providers undergo a stringent licensing procedure, including training, home inspections, and background checks. This includes a 15 module license qualification training, as well as 24 hours of recurring annual training. FCC providers are also CPR and First Aid certified.
To ensure the safety and well-being of the children in their care, FCC providers undergo regular, mandatory training requirements and receive monthly, unannounced home observations. Meals and snacks for children are planned to meet USDA requirements, and FCC homes are smoke-free environments where no pets are allowed around children. Children's television viewing is limited to one hour of child-appropriate programming, and FCC providers are trained to use only positive discipline techniques – physical punishments are strictly prohibited. In addition to the above measures, FCC providers and family members complete annual security clearances.
Parent advisory meetings are held quarterly and offer parents information, education, and the opportunity to offer input and suggestions. FCC providers also have access to a resource center that provides equipment and supplies.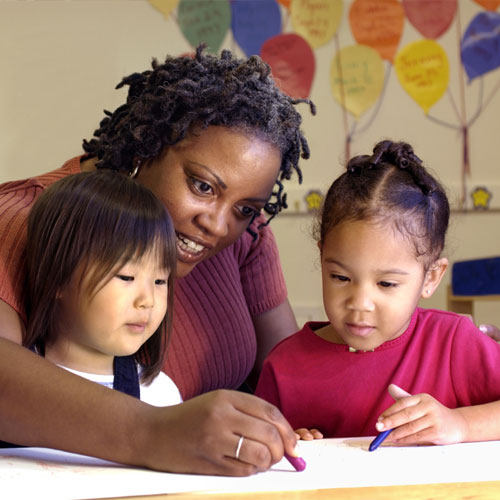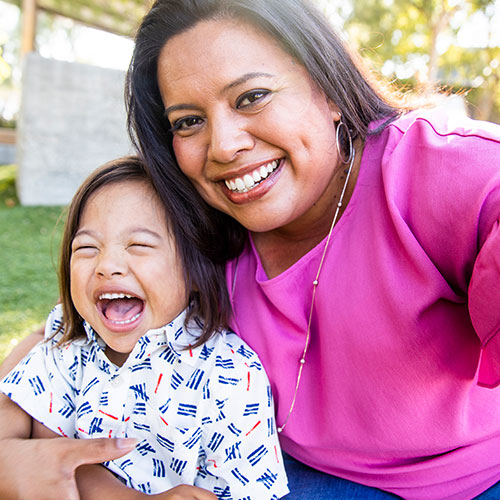 Find the Right FCC Provider for Your Family:
Step I: Obtain and Complete enrollment forms (available at the FCC Program office)
Step II: Obtain a current, official copy of your child's immunization record indicating all required vaccinations are up to date
Step III: Obtain an FCC Provider Referral List and set up interviews and home visits.
Review contracts and fees
Discuss home policies and discipline procedures
Prepare interview questions which may include topics such as schedules, vacation, illness, open door policies, etc.
Be prepared to provide information about any special needs, concerns, or requirements your child may have
Check provider references Step
IV: Sign a travel authorization
Step V: Sign a contract with the provider
Step VI: Provide two, local, emergency contacts Resources and information are available for parents at the FCC office, Child Development Center, A&FRC, and through First Sergeants and Commanders.
Provider Frequently Asked Questions
Do I qualify to become an FCC caregiver?
To become an FCC caregiver you:
Must be 18 years of age or older
Must be a High School Graduate
Must be able to speak, read, and write English
Must be the spouse of an active duty or retired military member
Must be physically and mentally capable of obtaining an FCC license, passing all training requirements, and caring for the daily needs of young children
Can I live off-base and be an FCC Provider?
If you are the spouse of an active duty military member, or a military retiree, you may apply to become and FCC provider. You may become and affiliate provider if you regularly care for at least one military dependent (other than your own child) in your home. All FCC caregivers must meet the same requirements. Off-base providers receive the same benefits as an on-base provider.
How do you become a licensed FCC Provider?
Attend and FCC Orientation Training, pass the 15-module training leading to licensing
Obtain CPR and First Aid certifications
Obtain a valid Food Handler's Card and medical certificate
Successfully complete background screenings and obtain a Security Clearance
Accomplish required home health, safety, fire, and FCC inspections
Complete 24 hours of supplemental training annually
What professional support do FCC providers receive?
The FCC Office sponsors classes and workshops in child development for the professional development of providers
Lending libraries with toys, equipment, games, and resources keep activities fresh and affordable
Promoting your business through FCC provider referral list to parents
Serves as a sponsor for the Child & Adult Food Care Program
DISCLAIMER: The FCC Program accepts children with chronic health problems for care and employs and approves as providers, individuals with chronic health problems. 
The U.S. Department of Agriculture prohibits discrimination against its customers, employees, and applicants for employment on the basis of race, color, national origin age, disability, sex, gender identity, religion, reprisal, and where applicable, political beliefs, marital status, familial or parental status, sexual orientation, or all or part of an individual's income is derived from any public assistance program or protected genetic information in employment or in any program or activity conducted or funded by the Department. (not all prohibited bases will apply to all programs and/or employment activities.) If you wish to file a Civil Rights program complaint of discrimination, complete the USDA Program Discrimination Complaint Form, found online at Http://www.ascr.usda.gov/complaint_filing_cust.html, or at any USDA Office, or call (866) 632-9992 to request the form. Send your completed complaint form or letter to us by mail at U.S. Department of Agriculture, Director, Office of Adjudication, 1400 Independence Avenue, S.W., Washington D.C. 2020-9410, by fax (202) 690-7442 or email at program.intake@usda.gov. Individuals who are deaf, hard of hearing, or have speech disabilities may contact, USDA through the Federal Rely Service at (800) 877-8339; or (800) 845-6136 (Spanish).
HOURS OF OPERATION
Monday – Friday 7am to 4pm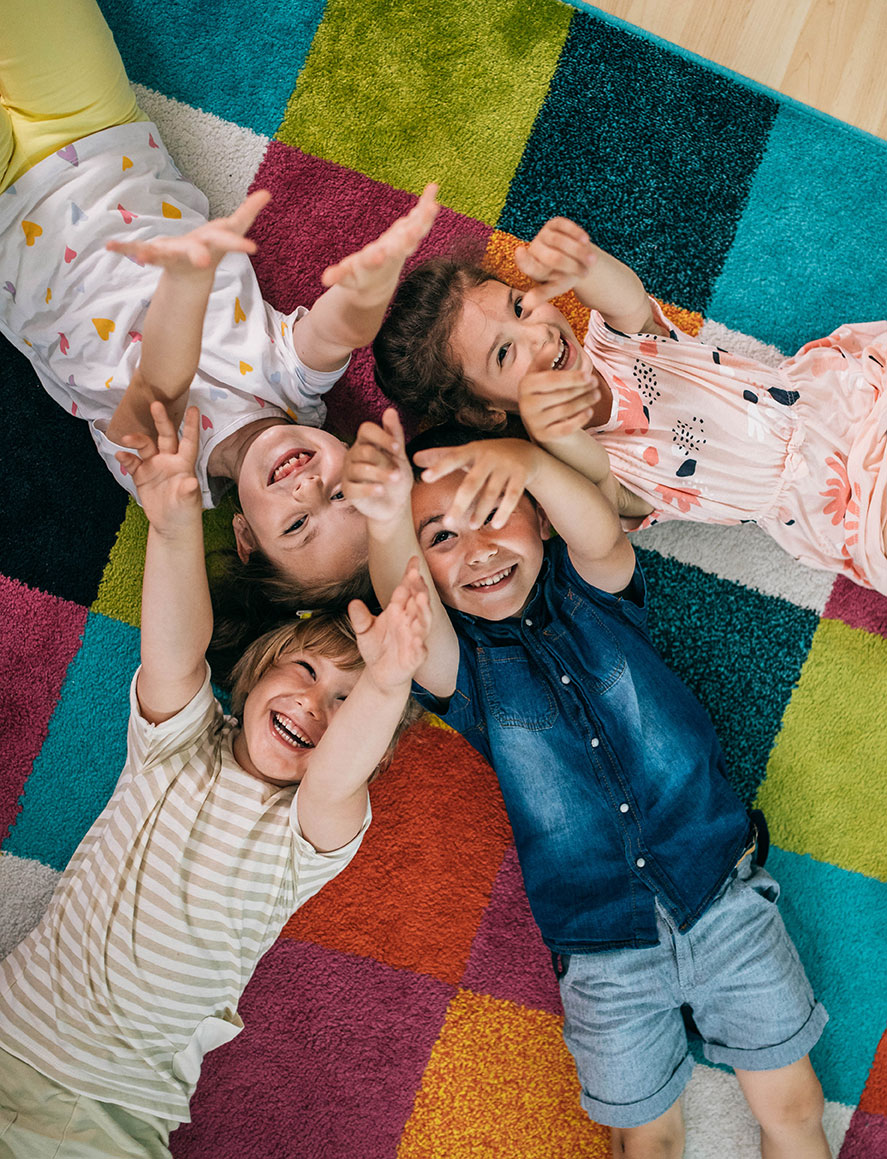 Military-connected children are our mission. They need you.
When you choose to open your home to military-connected children you strengthen your community. You give Airmen the choice to place their children with well-trained, nurturing caregivers who truly understand the mission and the challenges our children face. When our kids are taken care of, Airmen can do the jobs that keep us all safe.
Why Make Choose to Open Your Home to Military-Connected Children?
Spouses and retirees can generate significant supplemental income while staying at home with their own children
FCC training and licensing PCS's with you (each State has licensing requirements)
As an FCC caregiver you become an independent business owner and develop a highly sought-after skill set
FCC providers may obtain accreditation through the National Association for Family Child Care
Offset food costs through reimbursement for healthy meals served to children through participation in the Child & Adult Care Food Program
Eliminate child care expenses for your own children
Military kids move a lot, welcoming children into your home leads to friendships that last a lifetime
As an FCC caregiver you become part of a network that extends across the DoD with access to lending libraries, resources, technical assistance, and training that strengthen your Early Childhood career
Most importantly the impact you have on the lives of the children in your care gives them one more support system to ensure their success