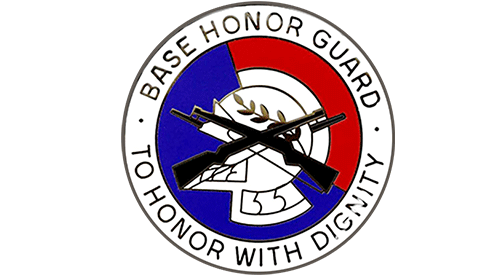 The Barksdale AFB Honor Guard cannot perform at events raising money for charities, clubs, or organizations. Funeral honors are the Honor Guard's number one priority for our Active Duty, Retirees, and Veterans within our Area of Responsibility. Due to that, Honor Guard may have to cancel any previously scheduled event to accommodate a funeral faxed or called in for the same date/time.
Request Barksdale AFB Honor Guard or other Military Services for Funerals
Please choose an option below to request a funeral for an Army, Navy, United States Air Force (USAF), Marines, or Coast Guard. The USAF is broken down by Area of Responsibility (AOR) with the following databases.
ARKANSAS, LOUISIANA or TEXAS Area of Responsibility
ALL UNITED STATES Area of Responsibility
After searching the database, please contact the below members or links and/or phone numbers to make a request.
Air Force Funeral
(318) 456-5859
Fax: (318) 456-1705
Air Force Funeral Request Form
Army Funeral
(888) 474-0377
Fax: (337) 531-1770
Coast Guard
(800) 323-7233
Marine Funeral
(866) 826-3628
Navy Funeral
(904) 542-1536
Ceremonies Other than Funerals:
On-Base Request
(318) 456-5859
(318) 456-1705
2fss.honor.guard@us.af.mil
Off Base Request
(318) 456-1015
Complete DD Form 2536, email it to 2bw.pa@us.af.mil